It's reasonable to say that there's a lot going on in the Android world at the moment. While most OEMs have only recently begun giving out Android 12 updates to their devices, Google is beta testing Android 12L for tablets while also working on Android 13 behind the scenes. The rumors about Android 13 have already begun to circulate, and we already have a fair idea of a number of new features that will be included in the upcoming version of Android. So we've compiled everything we know about Android 13 right now in this article, including the release date, beta rollout timeframe, leaked features, and more.
Android 13: Everything We Know so Far (January 2022)
The Android 13 release date has yet to be announced by Google. However, based on previous experience, we can anticipate the corporation releasing Android 13 developer previews and beta builds ahead of the stable release. Before the stable version, Google usually releases three developer previews and three beta builds. Last year, though, the company released five beta builds of Android 12.
The first developer preview build of Android 13 is expected to be published in February 2022. Beta releases will begin to roll out in May 2022, with an official announcement during Google I/O 2022. In October 2022, the developer previews and beta builds will be followed by a stable release. Beta builds are more useable than developer previews, which contain experimental features that may not make it into the final build. They include features that are likely to be included in the final version.
Once Google publishes the official Android 13 update rollout timeline next month, we'll update this section. To save this page to your favorites and check back for updates.
Android 13 Eligible Devices
Many of you may be wondering if your phone will receive the Android 13 upgrade. The answer to that question varies depending on the device you're using right now. When it comes to software updates, Pixel phones will get priority treatment as usual. Furthermore, when OEMs release additional information in the coming months, we will publish a complete list of Android 13 compatible devices, so stay tuned. For the time being, these are the Pixel phones that will receive Android 13:
Google Pixel 4
Google Pixel 4 XL
Google Pixel 4a
Google Pixel 4a (5G)
Google Pixel 5
Google Pixel 5a (5G)
Google Pixel 6
Google Pixel 6 Pro
The Pixel 2 series, as you may recall, reached end-of-life prior to the introduction of Android 12 and was not included in the list of Android 12 smartphones. Google is also likely to discontinue support for the Pixel 3 and 3 XL this time. You may now be wondering what will happen to the Pixel 3a and 3a XL. Unfortunately, by May 2022, both of these devices will no longer receive updates. As previously stated, Android 13 will not be available until October 2022, hence the Pixel 3a series will not receive Android 13. The Android 12L upgrade will be the final for the Pixel 3a series' low-cost models.
Android 13 Dessert Name
Google has a history of naming Android products after desserts. Although Google stopped promoting the dessert name following the introduction of Android 9 Pie in 2018, it continues to use dessert names as codenames for Android updates internally. For example, Android 10 was codenamed Quince Tart, Android 11 was codenamed Red Velvet Cake, and Android 12 was codenamed, Snow Cone.
When it comes to Android 13, we already know that Tiramisu is the internal codename. It's owing to a commit found on the AOSP Gerrit by CalyxOS security research engineer Chirayu Desai. Tiramisu is a coffee-flavored Italian dessert for those who are unfamiliar. Tiramisu is often made with savoiardi, egg yolks, mascarpone, chocolate, and coffee, according to Wikipedia.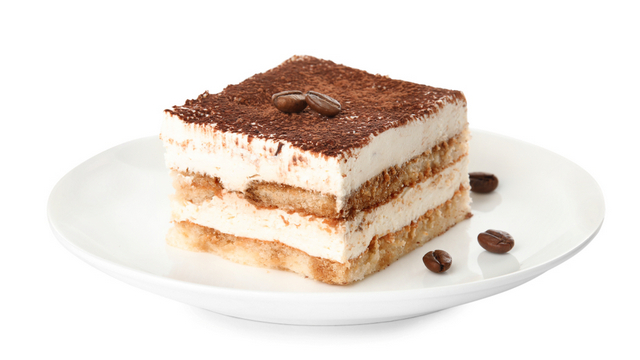 Android 13: Top New Features (Leaked)
Because Google has yet to release the first developer preview of Android 13, information on the next version is limited. We do, however, have a few insights thanks to reports from Mishaal Rahman of Esper, Aamir Siddiqui of XDA, and Ryne Hager of Android Police. Consumer-centric features were added initially, followed by developer-focused features at the end, as is customary.
Panlingual App-Specific Languages
Android 13, codenamed Panlingual, may introduce the ability to set languages per app for the first time. The functionality will make it easier to utilize various apps in a specific language, which is ideal for polyglots. For example, while engaging with the rest of the phone in English, one might utilize Google Chrome in Hindi.
Unlike apps that currently support multiple languages, Android 13 will take a unified approach, where you will be able to configure app languages for different apps under the "Languages & Input" settings. According to XDA's report, the feature will also be baked into the "App Info" page.
New Material You Color Style
One of the coolest Android 12 additions was Material You, a wallpaper-based theming system. However, there are only a few alternatives for changing the accent color. As a result, users must rely on third-party apps like LWP+ to change the accent colors in Material You. That should change with Android 13, according to a recent rumor from Android Police, which claims that Google is working on new dynamic theme designs.
Expressive Style
Vibrant Style
Vibrant Style
Tonal Style
Tonal Style
Spritz Style
Spritz Style
Expressive Style
Expressive Style
Vibrant Style
According to the source, Google may provide three new color combinations in addition to the current color palette. Tonal (the default theme in Android 12), Vibrant, Expressive, and Spritz are the four theme styles. Vibrant enhances the impact of the accent color, whilst Expressive uses powerful colors and Spritz uses muted tones.
All of these styles still use the accents on your wallpaper to choose the color scheme for your device. The implementation behind the scenes, however, is what sets them apart. Although it isn't as effective as the ability to choose your own accent color, it is a positive move.
Tap to Transfer Media Playback Between Devices
Android 13 may include a media tap to transfer function, according to a recent Android Police report. Users may be able to switch media between their phones and other devices, such as smart speakers. The feature appears to be similar to how you can smoothly transfer media playback from an iPhone to a HomePod. According to the study, media playback might be sent via NFC or UWB.
RunTime Notification
Google is anticipated to introduce runtime permissions for alerts with Android 13. In other words, before delivering alerts, apps will have to ask for permission from the user, similar to how other permissions like location and microphone access are handled on Android now. The goal is to assist consumers in making an informed decision about whether or not they want to get notifications from an app. Will this be enough to remedy Android's spam notification issue? To some extent, but not entirely.
Although the feature allows you to rapidly turn off notifications for a rogue app that you don't want to get them, it has no effect on the apps that send you vital notifications. That's why, with Android 8.0 Oreo in 2017, Google introduced notification channels. While most apps have switched to separate notification categories, those that aren't targeting Android 8.0 (API level 26) continue to use the primary notification channel for both crucial notifications and promotions.
Faster Access to QR Code Scanning
We have seen widespread use of QR codes as a result of the pandemic. QR codes can now be found practically anywhere, from payment terminals to restaurant menus. Because of the renewed interest, Android 13 will allow you to use the QR code scanner directly from the lock screen. You'll also get a Quick Settings tile that allows you to quickly access the QR code scanner.
Multi-User Contactless NFC Payments
A tiny tweak in Android 13 will make it easier to use NFC payments across numerous profiles. So yet, only the primary profile has the ability to conduct NFC payments. However, if you share your phone with a family member and live in a country that accepts NFC payments, this Android 13 functionality will certainly come as welcome news.
Redesigned Audio Output Picker
Google is apparently updating the media output selector in Android 13 in a major visual shift. The output picker, which is not to be confused with the extended volume bar, allows you to choose from a variety of various output devices, such as Bluetooth headphones or phone speakers. It has a thicker design than Android 12's Quick Settings tiles and accommodates the device name in the volume slider. It has the same functionality as Android 12, but it will have a new design to improve consistency across the UI.
Bluetooth LE Audio Support
At CES 2020, the Bluetooth SIG released the LC3 codec with Bluetooth LE Audio. It appears that Android 13 will fully support Bluetooth LE Audio. Google may include the LC3 codec as an option in the settings, according to an AOSP Gerrit commit identified by Mishaal Rahman. Remember that the LC3 codec provides superior audio quality than the SBC codec, even at a 50% lower data rate.
DNS over HTTPS Support
With Android 9 Pie, Google introduced DNS-over-TLS, and the capability has been available as "Private DNS" since then. Google is going to add DNS-over-HTTPS (DoH) on Android 13, according to a commit detected by XDA Developers. Over the last few years, most prominent web browsers, such as Google Chrome and Firefox, have added DoH functionality. On Windows 11, you may additionally activate DNS-over-HTTPS. You can use this approach to enable DNS-over-TLS on Android until Android 13 is released.
The Android Resource Economy (TARE)
According to a report from XDA Developers, Google may introduce a new feature dubbed TARE — The Android Resource Economy. Going by the report, TARE aims to help apps efficiently utilize the available battery juice in the phone.
"TARE introduces "Android Resource Credits", something that is best described as a form of currency that is tied to the battery level of the device. Google will be "awarding" credits to apps based on how depleted the battery is, and apps can then use these credits as "payments" for the opportunity to perform tasks," states the report.
Moreover, TARE may limit the number of tasks an app can schedule through the JobScheduler and AlarmManager policies based on the battery level. As you might have guessed by now, this is a developer-focused feature, and we will have to wait to learn more about how the feature works behind the scenes.
Android 13 is Right Around the Corner
That is all there is to it. At the time, that's all we know about Android 13. Unlike last year, Android 13 will not have a significant UI overhaul. This time around, Google is more likely to focus on fine-tuning the UI alongside incremental feature additions. The first developer preview of Android 13 is just a month away, and we could see these improvements in action then. When Android 13 is released, we'll go through it in-depth, so stay tuned for more details. In the meantime, let us know what you're hoping for with Android 13 in the comments section below.